Hello ♥
With this blog becoming more of a lifestyle blog than any other, I thought I would share with you the exciting morning I had yesterday. When you read "exciting" think "I'm extremely pleased we did this ourselves and just had to share it with someone." Our oven had stopped working on Thursday and we quickly deduced it was the element that needed fixed. Instead if getting out some smart kitchen appliance mechanic we decided to fix it ourselves.
We bought the element on Friday and decided to fix it Saturday morning as we were in no hurry to use the oven. We watched a video online which said that it should be simple enough to fix without moving the cooker out. Brilliant! Our oven is in-built and, therefore, a pain in the butt to move. So this was going to be easy, right?
Nope. Turns out our element was screwed in from the back so we had to work out how to pull out the oven after all! Cue me in an utter panic about being able to pull this silly oven out of the wall. You can't just slide it forward like a stand alone. No, there's unscrewing and lifting and pulling involved. Plus I had no idea just how heavy this oven would be. The other half is strong but I am a little weakling. I don't like in-built ovens for this very reason but it was left by the previous owners and had saved us having to by a new cooker so I shouldn't complain.
Anyway, having to take off a cupboard door, unscrew the oven and pull it out. We fitted the element pretty easily although the screws were a pain in the butt to put back in. Oven was back in place and being tested within thirty minutes of starting. Success it worked.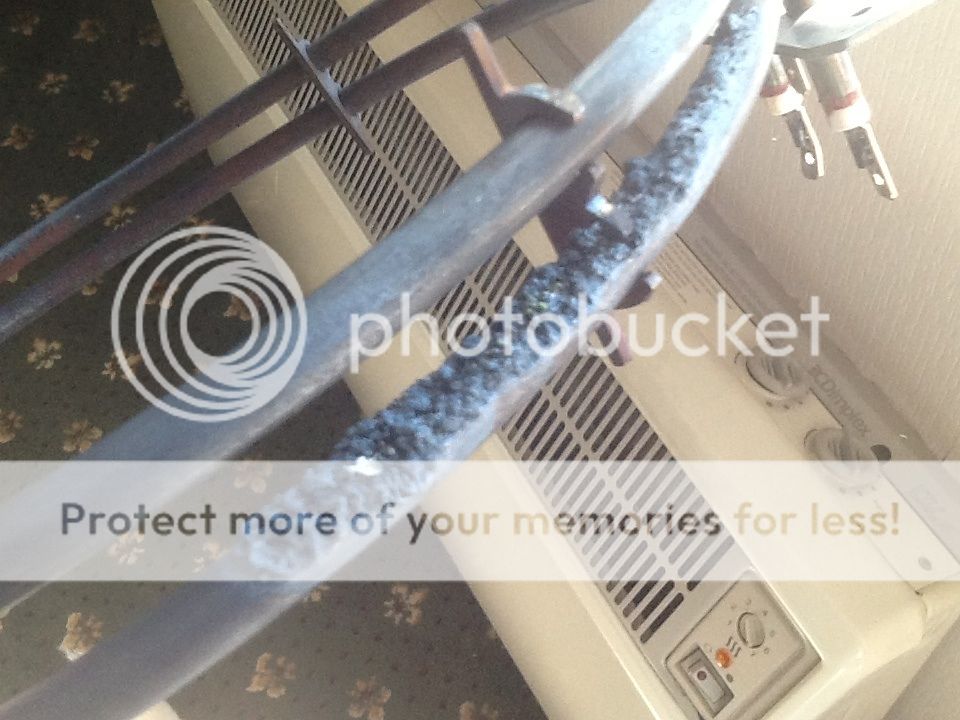 This is what caused us all the stress and hassle. I must say though, I'm pleased as punch that the other half and I fixed it ourselves instead of paying £75 to get someone else to fix it. The fact that we didn't end up screaming at each other in the process was a bonus too!
Until next time!