Hello ♥
As you all probably know, I've been bitten pretty hard by the blogging bug and so when this tag was suggested to me by
My Name Is Erin
I couldn't resist. I also absolutely love to reminisce about the past and my childhood so there can't be a better way to spend the next ten days than looking back on childish innocence.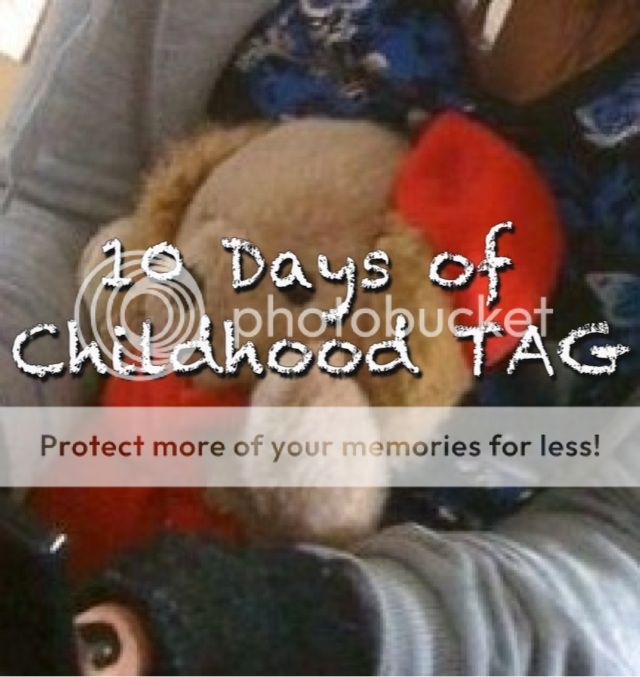 Here are the topics for the next ten days:
1. Earliest childhood memory
2. Favourite childhood memory
3. Embarrassing childhood story
4. Primary school stories
5. Favourite children's books
6. Best present you ever received as a child
7. Childhood friends
8. Something you miss
9. Quirky things you did as a child
10. Favourite childhood photos
Whilst my other half says I have an incredible memory for things like this, I'm going to have to get my thinking cap on so I can at least provide some entertainment. Already I'm thinking about the awful nineties fashion, playing in the sunshine in the summer and the weird and wonderful things we used to get up to.
I'll post the first day this afternoon so keep your eyes peeled.
Until next time!
Remember you can now follow me on twitter (how exciting!)
@dibdabdebsblog
and bloglovin' (ooh, just too much excitement!)