Hello ♥
This will only be a short post because today is my birthday and, to be honest, I have better things to be doing today than blogging. I thought I would do a post on what make-up I wear on a daily basis. I would like to point out that whilst I say daily basis I don't actually wear make-up every day. I guess you could call it my make-up staples.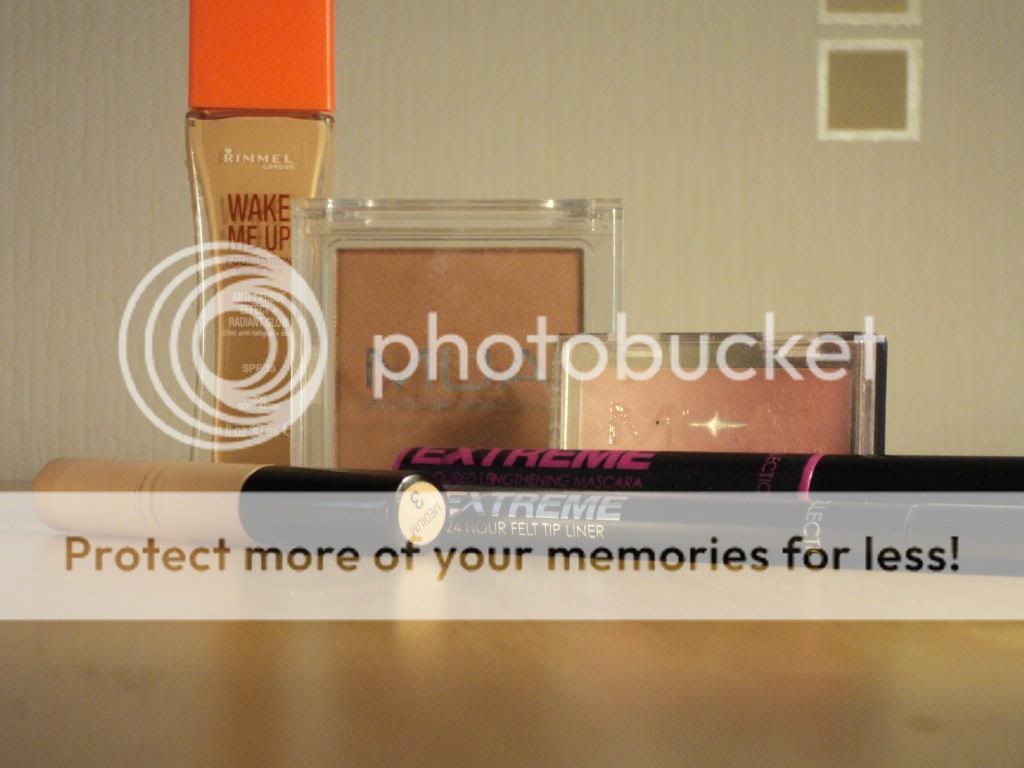 001. Rimmel Wake Me Up Foundation, 200 Soft Beige
002. MUA Bronzer, Shade 3
003. MUA Blusher, Shade 1
004. Collection Lasting Perfection Concealer, 3 Medium
005. Collection Extreme 24 Hour Felt Tip Liner, Black
006. Collection Extreme Coloured Lengthening Mascara, Black
As you can probably tell I'm a bargain hunter when it comes to make-up (and everything else) but that doesn't mean I don't want good quality as well.
Rimmel
is a great brand and this foundation is fantastic for me. I could not be happier with the
MUA
blush and bronzers. For £1 they are incredible quality with great pigmentation and long lasting wear. As for
Collection
I have always been a fan of their reasonably priced products. In fact, the first make-up I ever bought was from Collection.
What are your favourite products from these brands? Any products I should be looking out for in the future? Do you know of any bank balance friendly brands that I am missing out on?
Until next time!
Please follow me on: