Last week I stumbled across my old livejournal which made me cringe and feel a whole lot of uncomfortable. Deliberately filled with "cool" alternative spellings and the overuse of ellipses, it was like regressing to being fifteen all over again. I felt nauseous and a little insecure just reading my complaints of teenage life; school, no boyfriends, not being able to go out - or as I described it: "being let out of my prison." Cringe.
What struck me most wasn't the fact that teenage Debi really needed to get a grip because whilst life is tough in your teenage years, it isn't exactly the end of the world. It wasn't my incredibly annoying sentence structure or the terrifying thought that in a few years I might feel similarly about this blog. It was the simple fact that almost every single person mentioned in my nonsense is no longer in my life.

It is incredibly easy to be friends with people that you see day in, day out. However when the situation changes and you no longer have to spend each day together, that is when you have to work for the friendships that are worthwhile and worth fighting for. Unfortunately for me, not many of them made the grade.
I left school a year earlier than most of my school friends. I don't know how it works in the rest of the U.K. (or world) but in Scotland you can stay in high school for a maximum of six years. After fourth or fifth year (aged 16/17) you can leave school and jump into the big, bad world. To be honest, a lot of the people who leave school before sixth year struggle academically or just don't want to be involved in the school system any more. For me, I left because every morning I dreaded going to school thanks to my undiagnosed anxiety. I found the stresses of school very difficult to cope with and when my anxiety manifested physically as nausea and headaches, I found it near impossible to go to school. And so, after my fifth year, just before my 17th birthday, I left school for college.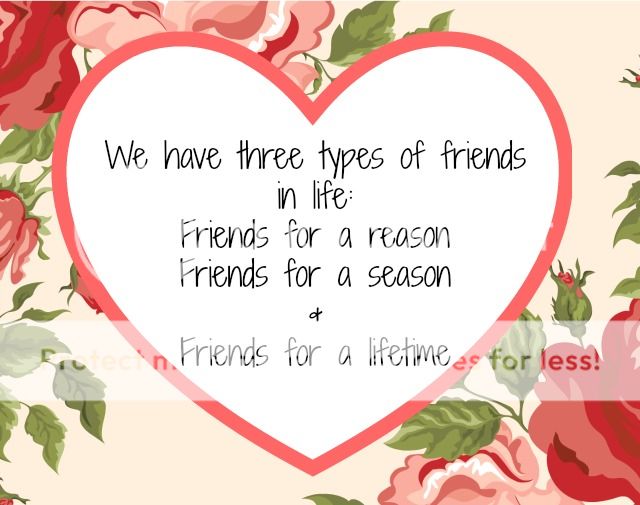 Over the summer I saw more and more of my friends becoming distant. People who had claimed we would stay in touch and hang out were unable to be contacted. Pretty soon, I was tired of doing all the work. Sometimes I simply wasn't able to go out into town with them and would have to turn an invitation down but just talking to them online or on the phone was becoming increasingly difficult too. Before long the invites drizzled out into nothing and countless friendships were lost.
A similar thing happened at the end of college. I wasn't exactly the most outgoing during my college years but I got on with the majority of people on my course. Out of the forty people across two classes, I'd say that I was proper friends with a quarter of them. Now, only one remains. She lives in London now though so I rarely get to see her and we speak less and less each year.
The truth is that some friendships aren't built to withstand the tests of time. We are constantly maturing and changing in different ways than those around us and, naturally, we sometimes outgrow certain people. Sometimes we only truly need certain people in our lives for a specific reason or time. True friendships shouldn't be hard to maintain. Friendships should be like a book - easy to pick up right from where you last left off. One thing that I think must be remembered is that a friendship is a two way street; both parties have to want it and work at it.
Sometimes I wish that things were different and I still had these people in my life. What I forget on days like this is that they need to want me in their life for it to work. Plus who needs them when I have you blogging girls to chat to, right?
Until next time!
Please follow me on: