2013 truly was a year of ups and down, a bit of a rollercoaster to be honest. It certainly wasn't the year I had planned out for me this time last year but that is always the way it goes. Life always gets in the way. This post isn't to focus on the negative though.
Thinking back to 2012 not a lot in my life has really changed. I'm even more grateful for all the wonderful people in my life; my family, the other half, my friends. I can't say that I've grown or changed all that much this year. Although, I do feel that nine times out of ten I am happy with myself, the way I look and my life - even if I still have yet to get married. I swear it will happen in 2014 (fancy being invited?)
I've had a bit of a battle with anxiety especially in the latter half of the year but I am striving to have a more positive outlook on life in general. I've become increasingly interested in what I believe are worthy causes and I hope to really start to take more of an active role in them next year.
There have been a few moments this year that I have really loved...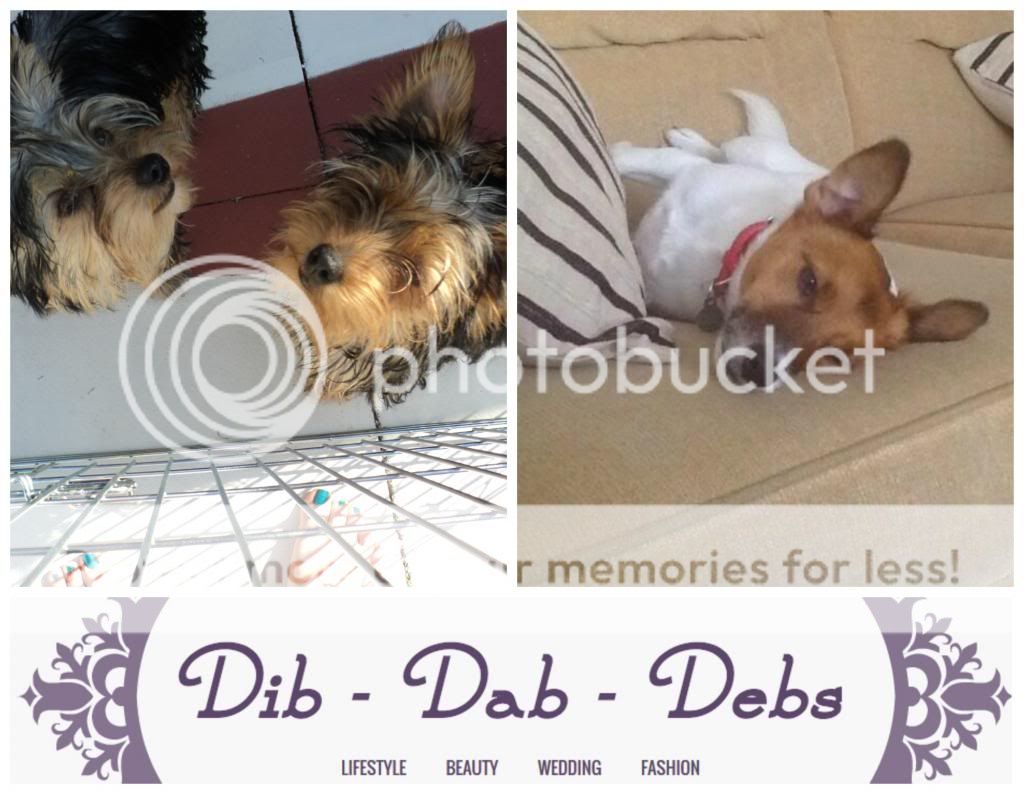 Puppy alert and a step into blogging
I didn't have the best start to 2013 and it wasn't until April that things started to look up. My family bought two adorable little Yorkshire Terrier sisters who have become firm friends with my adorable little Jack Russell. They have brought us endless amounts of joy this year and whilst chaos often ensues when they are all together I really wouldn't have it any other way.
April also saw me begin this little blog that you are reading right this minute although I didn't start taking it seriously until the beginning of June. I think that this is possibly the best thing to come out of 2013 as I love having a creative outlet. I have spoken to so many wonderful people that I never knew even existed until I started blogging and can see friendships beginning to grow from some of them. It would be awesome to say that 2014 was the year my blog really took off and I met lots of wonderful people from it.
Blairdrummond Safari Park
One of the best things about the summer was our trip to
Blairdrummond Safari Park
with the other half. We are both such animal lovers and it was such a beautiful day that it was so worth every penny. I am having a bit of a crisis at the moment with how I feel about safari parks and zoos, and animal welfare in general though. I'm still glad we went.
Northumberland & Eight Years
Going to Northumberland in August was our little holiday of the year and whilst it saw the re-occurrence of my anxiety and panic attacks after an eight month rest from them, I still had an awesome time. I wrote a couple of long posts about our time away even though it was only four days. You can find out what we got up to
HERE
and
HERE
.
I also celebrated my
eight year
anniversary with the other half which is amazing. The man deserves a medal for putting up with me for that long. I love the fact that we are stronger now than ever before and it is only going to get better.
Baby Alexander
In October, my second nephew, Alexander, was born. Yes, they "stole" our favourite boys name but, gosh, he is such a cutie. I love going to visit him and stealing a wee cuddle.
Austara Signs
Right at the end of this year I started to take my Austara Signs more seriously. I can't believe I'm about to take the step into self-employment, even if it is only for an extra £50 a month.It's a dream come true that people are even interested in what I make. Please head on over to my Facebook Page (ad in the sidebar) and give my page a like. Feel free to request anything you would like: quotes, Chalkboard Countdowns, you name it.
I hope that 2013 was incredible for you and that 2014 brings you everything you could ever want.
Happy New Year!
Debi x