Wow, this series is really going by fast. I can't quite believe that this is me at the letter T, the end of the alphabet is within reach. I think I'll be glad in a way when I don't have the challenge of thinking of a topic based on a letter of the alphabet. It isn't as easy as it looks.

T is for Tea
I have a confession to make, I don't drink regular tea. I used to when I was younger but about four years ago I completely went off the stuff and became a regular coffee drinker instead.
Drinking tea is a stereotypical British thing to do. Generally speaking, the outside world seem to have this image of the British all sitting down to a fancy little cup of tea and scone in the mid afternoon. Honestly, this doesn't happen all that often. The whole afternoon tea thing was pretty much unheard of for me growing up unless we had elderly relatives visiting. Even then it was more likely that coffee (or juice) would be consumed rather than tea along with the odd bit of cake or biscuits. Maybe that was just my household though. Correct me if I'm wrong but I think that the whole tea and afternoon tea actually more of an English thing than Britain as a whole. Sometimes to the outside world Britain = England and England = Britain and I'm like, "hello, I'm Scottish."
It should be noted that I'm not saying Scottish people don't drink tea. Of course they do. I'm just merely stating that not all of us do, same goes for the English and Welsh!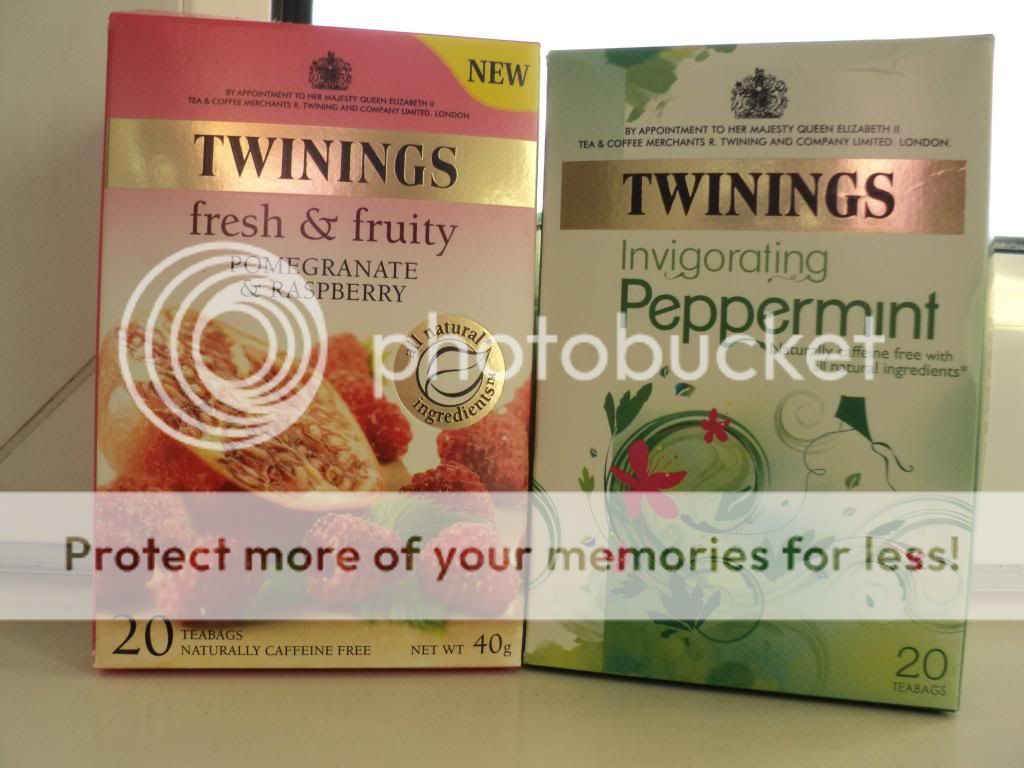 Anyway, back on topic.
Whilst I don't drink regular tea, I do like to have the odd herbal or fruit tea. I go through phases of trying lots of different flavours and ending up with umpteen boxes filling up my kitchen cupboard. This week's flavour of the month (pun intended) is peppermint. I was so nervous about trying it. Would it be like drinking hot chewing gum? A little bit. Would I hate it and it be a waste of money? Not at all. I had heard that it was great for fighting nausea and making the drinker feel calmer. Just the smell of peppermint starts to calm me. This has proven to be very helpful with all the recent stress I've been battling the last month.
In the summer I am always enticed by fruit flavoured teas with my favourite being pomegranate and raspberry. Yum! That being said, I am partial to the odd cup of camomile too.
Are you a tea drinker?