You're probably sick to the back teeth with me saying how I am trying to have a better outlook on life and be more positive but here I am, saying it all over again. After a pretty rotten weekend of feeling ill and even shedding a few tears, I decided that yet again it was time to give myself a bit of a shake and get thinking of the things that make me happiest. It's always good to take a few minutes every day to think about exactly what you're doing that makes you happy.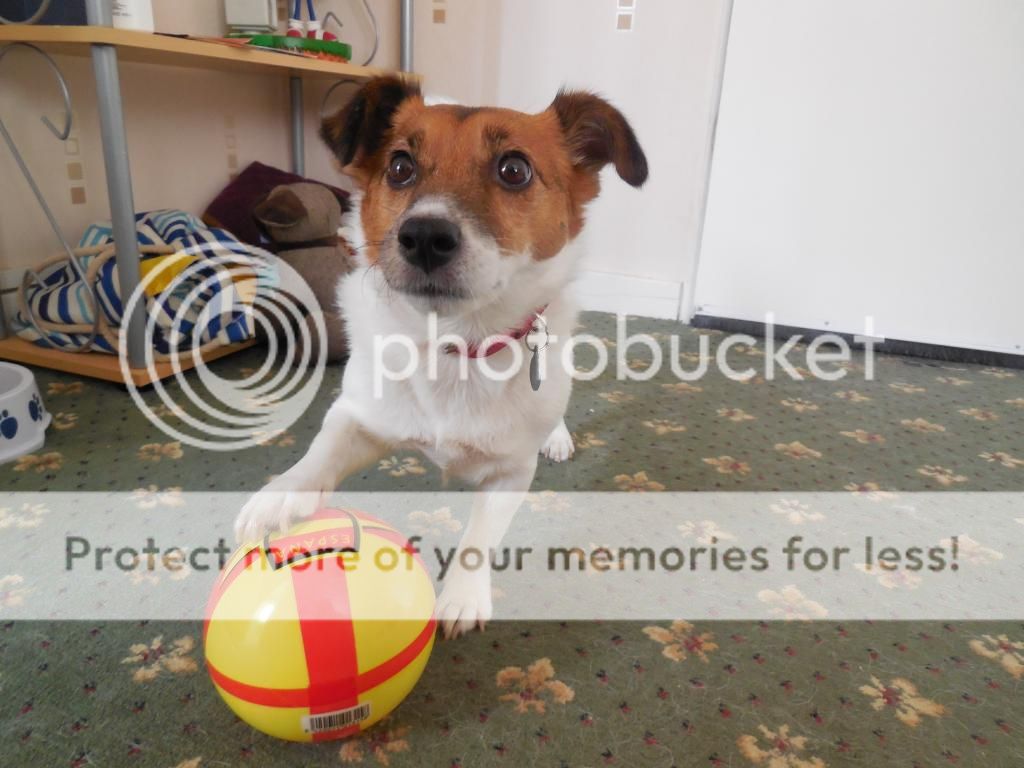 This furry little face and all her cuddles. She absolutely loves this ball that my family brought back for her from their holiday in Spain. She spends ages chasing it about and it brings a smile to my face every time.
Peppermint tea. It's good for you, you know.
Actually doing a spot of reading. In less than a month I've read (almost) four books. Where was my motivation for reading when I was trying to complete my Before I'm 25 list?
Suitcases ready for packing. Sure they are taking up space in our spare room just now but it's so exciting!
Copious amounts of pasta. I like my carbs, okay?
Getting to call this handsome man my husband.I don't think I need to say anything else.
Family time. Whether it is an hour spent with my parents, a day spent with my sisters or an evening with the in-laws it's always time well spent.
Having a television series marathon snuggled up with the dog and husband. Currently watching the second season of American Horror Story but I think the husband wants to watch House of Cards next. Is it any good?
A clean, tidy house. I feel a lot less anxious with no mess around!
The knowledge that I should be getting one last decent week of weather before winter. Thank goodness we didn't go this past week to Portugal; apparently it's been getting thunderstorms! I'm hopeful we'll have some pretty good weather though!
What is making you happy this week?