We are now into November and so it's been a month since I was sunning myself by the pool, reading and eating copious amounts of food. I swear I still have a food baby! It feels like only yesterday that we were exploring the streets of Lagos or watching the sun set in the Monchique Mountains but at the same time it feels positively ages ago too.
This is the last of my honeymoon in Portugal posts (cue "aww"). There was just so much I wanted to document, especially as it was my freaking honeymoon and I rarely have the money or opportunity to go abroad. Plus, it's always nice to get to share some of the really great bits in my life with all of you.
And so, I give to you, the awesome street art and graffiti of Lagos...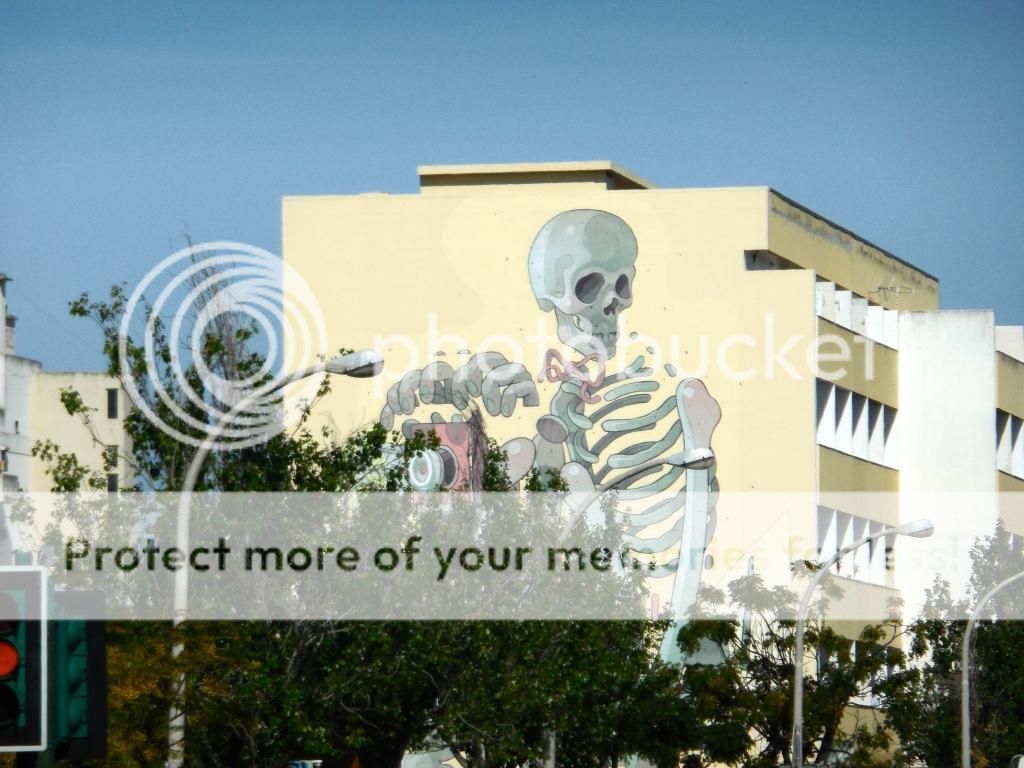 1. Skeleton on the side of a building, opposite the marina
2. Colourful mosaic down by the marina
3. Train graffiti
4. More train graffiti. The trains looked so much cooler like this!
5. Thug Life - perhaps the least sophisticated graffiti we saw. Please ignore the husband strange man. I don't know him, I swear.
6. Fish with green background. This was on a street near the St Antonio church and whilst I have no real understanding of it, it looks pretty damn cool.
7. Pink dresses and black cats. Perhaps my favourite graffiti/street art from Lagos. It's just so pretty. Why don't we get beauties like this on the streets of Glasgow?