"Now that it is no longer Baltic outdoors (I hope) it's time to expand your mind.
Go to a museum or other historical landmark and soak up some culture.
Learn or experience something new and wander around until your feet hurt."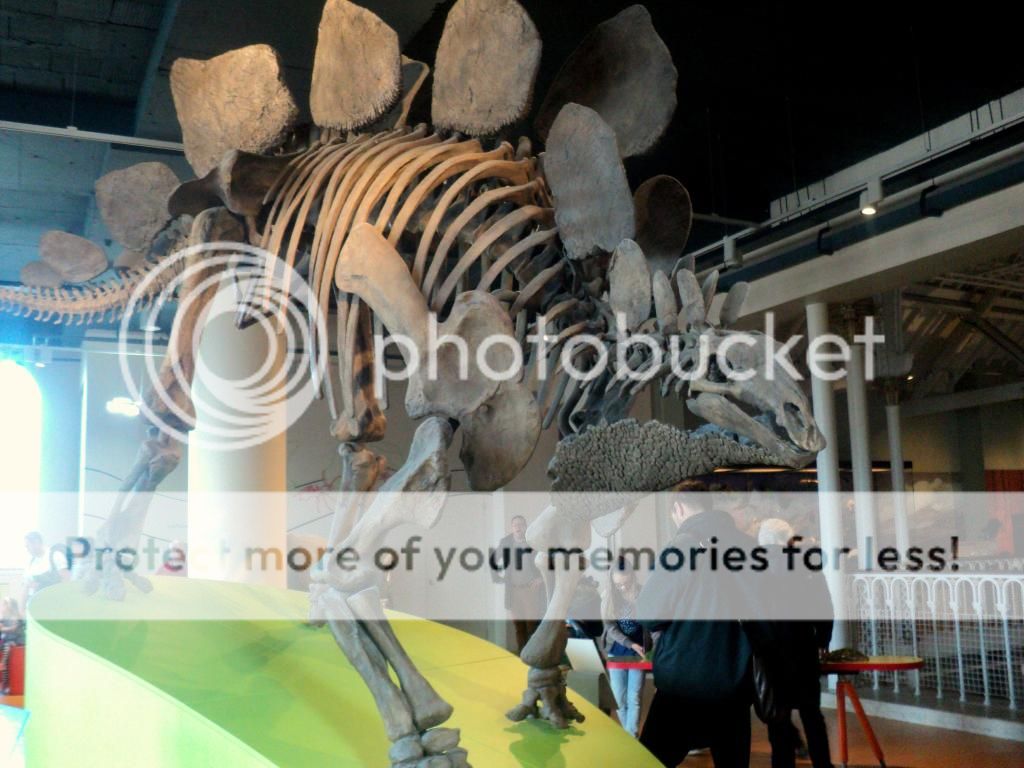 I could easily spend days in museums. I love getting lost in in history or incredible exhibits showcasing some of the more jaw-dropping pieces of the world that we live in. I can pace from large room to large room, my feet beginning to ache, a dull throbbing in my lower back and barely even notice the time that passes me by.
I love knowledge. Expanding my mind and absorbing new details is genuinely one of my favourite things to do and where better to do so this month for our date challenge that the National Museum of Scotland in Edinburgh? With a fantastic Games Masters exhibit featuring over one hundred playable games and an array of other fantastic exhibits this was the perfect place to get lost in one dismal Saturday in March. The games would keep the husband happy and entertained and I got to marvel at the wonders of the natural world - namely dinosaur skeletons and really cool animal exhibits.
I'm sure I've mentioned this before but even as a little girl I found myself mesmerised by dinosaurs, sharks and even snakes. Apparently deadly, dangerous animals, even of the extinct variety, have always left me morbidly fascinated. With a real Tyrannosaurus Rex poking his head through the entrance to the natural science exhibit I knew that an hour or two would pass in the blink of an eye as I took all that was to be seen.
Although there was no photography allowed (a blogger's nightmare right there!) we found the Games Masters exhibit to be pretty cool too with old school arcade games such as Pac-Man and Asteriods being playable from the moment you step inside its doors. There was also a number of Nintendo and Sega consoles and even an area set up for Rock Band, Sing Star and Dance Central. Starcraft, World of Warcraft and The Sims were also playable as well as a number of lesser known indie games. There was even a nod to Scotland's creations of Grand Theft Auto and Lemmings with incredible artwork and plans on display. We may have even stopped to create a rather unusual looking creature, which the husband named the Sadasaurus, in Spore because you know, we are such mature adults.
Dotted throughout the exhibit there was plenty of information about a number of games designers and games galore to play - even if you occasionally had to wait your turn as the room was jam-packed with people. Still it kept the husband entertained and even I, as someone with only a casual interest in games, enjoyed it - despite being too chicken to really have a go on anything.

After about three hours and only seeing a little of the actual museum we decided to call it a day as we had at least an hour's drive back home to tackle. Plus, the parking ticket on our car was about to run out! We've decided we'll come back again, possibly sometime in the summer and have a proper look around the rest of the museum.
Do you know what? I don't even know what other exhibits they have on show. Oh well, I suppose that will be a surprise whenever we go again.